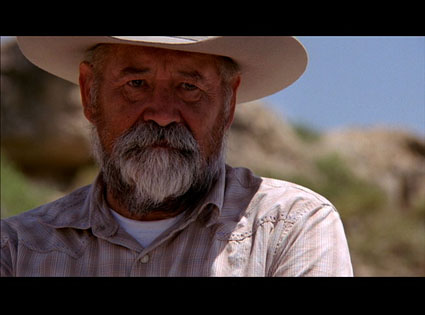 BARRY CORBIN – "Hank Crow"

Known for his hefty portrayals of cops, military men and patriarchal figures on both television and film, Barry Corbin currently plays Coach Whitey Durham, the tough-minded but fair basketball coach on the hit WB television series, One Tree Hill. Corbin gained fame and was nominated for an Emmy for his portrayal of Maurice Minnifield, former astronaut-turned-entrepreneur and all around big-shot, on the popular and critically acclaimed CBS series, Northern Exposure.

Born and raised in Lamesa, Texas, Corbin attended Texas Technical University where he studied Drama. He moved to New York to pursue acting after spending two years with the Marine Corps. For nearly a decade, he starred in a string of stage productions before moving to Los Angeles. While writing plays for National Public Radio, he landed the role of Uncle Bob in the hit 1977 film Urban Cowboy, which launched his prolific career. Since that break, Corbin's well-known film roles have included Lonesome Dove, War Games, Nothing in Common, The Best Little Whorehouse in Texas, Who's Harry Crumb?, Career Opportunities, Ghost Dad, Curdled, Solo, Inconvenienced, and Molding Clay.

Corbin has starred on Broadway, off-Broadway and in regional theater in such roles as Henry in Henry V, Jud in Oklahoma!, Henry II in Beckett, Falstaff in The Merry Wives of Windsor and Macbeth, among others. Corbin also performs a one-man traveling show, which he co-wrote, called Charlie Goodnight's Last Night about the celebrated Texas cowboy. He can next be seen opposite Tommy Lee Jones in the Coen Brothers film No Country for Old Men.

Corbin currently shares a ranch with his daughter and three grandchildren in Fort Worth where they raise horses and cattle.