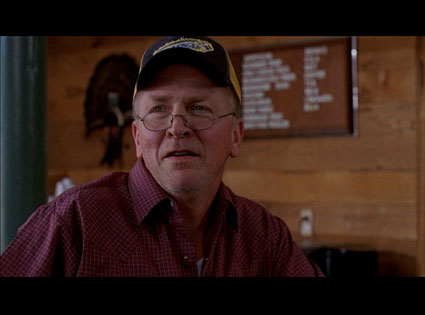 VAUGHN ARMSTRONG – "Ed"

Vaughn Armstrong's career has spanned decades of stage, television and film. He has made guest appearances on at least a hundred TV shows including NYPD Blue, ER, West Wing, Seinfeld, Frazier, Home Improvement, Jag, Moesha, Pensacola, Buffy the Vampire Slayer, Melrose Place, Beverly Hills 90210, Philly, The Beast, etc., etc., etc.

His television career started in the mid 70's with performances on shows like Wonder Woman, Lou Grant, Simon and Simon, Remington Steel and most of the other popular shows of the day. He hasn't stopped working since.

He was the evil David Caldwell on NBC's Days of Our Lives. He was Jack Wagner's partner – Will Austin in General Hospital. He may be the only actor to have performed on camera in all four of the new Star Trek series: Next Generation, Deep Space Nine, Voyager, and Enterprise. He has been more different characters on the various Star Trek series than any other actor, nine in all.

His TV movies include High Desert Kill, Family of Spies, Winds of Kitty Hawk and more. His films include Clear and Present Danger, The Net, Coma, Philadelphia Experiment, Triumphs of a Man Called Horse, and more.

On stage he has been Brutus in Julius Caesar, the title role in Macbeth, Bolingbroke in Richard II, etc. Vaughn has performed at theaters that include the Mark Taper Forum and the Ahmanson Theater in the music Center in Downtown L.A. He has done at least 10 shows at the Old Globe Theater in San Diego. Mr. Armstrong has also performed at the L.A. Public Theater, the La Jolla Playhouse and many more. He was the artistic director of the Los Angeles Repertory Theater two years and managing director of that company for six years. He was artistic Director of the Ventura Court Theatre for two years.

Vaughn is a Vietnam veteran who was stationed in Cam Rahn Bay where he built his first theater. He was later the non-commissioned officer in charge of the Ft. Carson Little Theater.